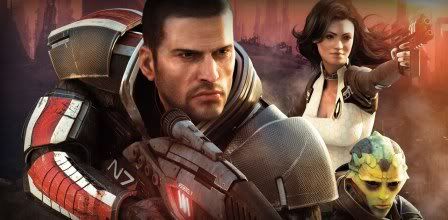 Although I certainly played a hell of a lot of video games in 2010, I had such a backlog of games from the year before that I actually only played a handful of games that were released in 2010. That said, it should take nothing away from the game which was my ultimate favourite for the year, Mass Effect 2.
Building upon the strong story and the richly detailed world from the first game, the sequel improves in every single facet, and in the places where the gameplay were particularly weak in the original, they certainly got it right this time.
In addition to the main story, the game had additional downloadable content throughout the year, which I lapped up and despite being a long game over 40 hours in length I've poured nearly double that time replaying it, trying to find the parts I missed, (playing as a renegade lady Shepard rather than my traditional paragon man Shepard).
Top 5 Games I played in 2010:
1. Mass Effect 2
2. GTA IV
3. Batman Arkham Asylum
4. Bioshock 2
5. Mortal Kombat vs DC Universe
Favourite game of 2009: Uncharted 2