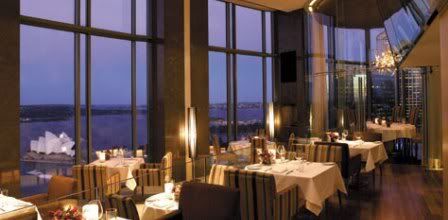 The Shangri-La Hotel in Sydney has unparallelled views of one of the most beautiful harbours in the world. It was only natural that its restaurant, Altitude should take advantage of this.
I thought the food was good, but not great. I had the barramundi, while Louise had the lamb. She was a much bigger fan of her meal than I was. The view alone makes it worthwhile going however and I will definitely be back there soon. Next time I will try the degustation.
If you ever get the chance, go to the Shangri-La, it truly is paradise.