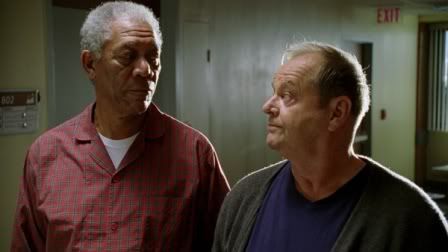 On my flight back from Auckland, I watched "The Bucket List". It's very much one of those synopsis movies, in that, once you've read the synopsis of the film, you pretty much know how the movie is going to pan out.
Two old men from different walks of life decide to do all the things they wished they done in their life before they die. They do it all and discover things about themselves, and the meaning of friendship, blah blah blah.
Not exactly genre defining but a pleasant enough film to help pass the time during a flight or on a rainy day. Worth watching if you've got nothing better to do. Three stars.