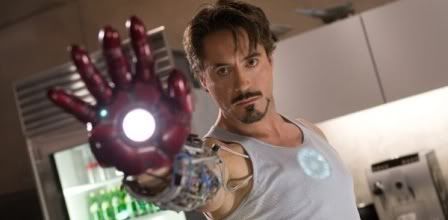 I saw Iron Man the other day and it absolutely gets my thumbs up. It's good, fun action with great special effects. It's a super hero creation story, so it's a bit light on the action, and follows a similar template to previous super hero movies, but the way it does things is excellent. Robert Downey Jr, plays Tony Stark perfectly and the story moves along at a great pace. Definitely worth checking out.
While it's very much a guys film, I think it has the same kind of cross gender appeal of being a pure fun film like Transformers did last year.
Four stars.
Also, be sure to stay till the end of the credits if you're a Marvel superhero fanboy.